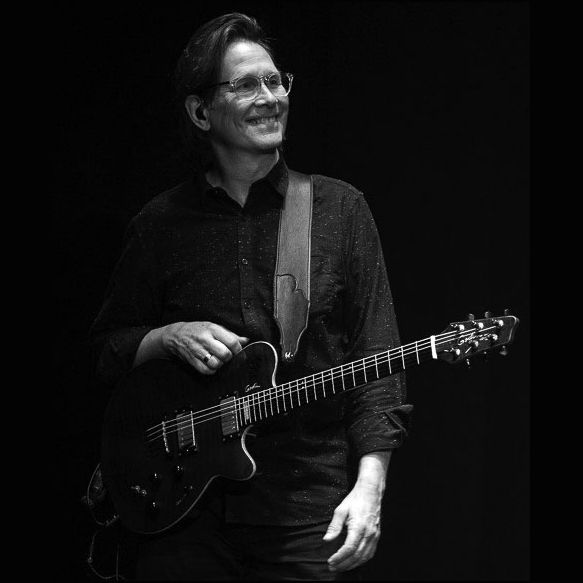 Cooper Tisdale has caught the ears of listeners from Canada to the coast of Georgia with his soulfulness and eclectic mix of music. Although this guitarist's music can be described as jazz/rock, his influences encompass many genres.
Atlanta born, and after several moves to various southeastern states, as a young teenager Cooper settled in the country of middle Georgia and took up playing guitar. From early on his tastes were eclectic, listening to artists like The Jackson 5, Black Sabbath, Queen, Dixie Dregs and Allan Holdsworth to name a few.
After studying music for a year in California, he returned to Atlanta, Georgia and began his career, performing with various groups playing music from rock to funk to jazz to pop. He's performed at Radio City Music Hall with Kristen Hall and the Indigo Girls and also joined Kristen, who later formed Sugarland, at Carnegie Hall and has opened shows for influential musicians such as Chet Atkins, Steve Morse, Grover Washington Jr., REO Speedwagon, 311, Spyro Gyra and Down To the Bone.
Cooper has released four CDs. Face Up and Up From Down, both on Under The Hill Records. Cooper Tisdale & Friends Live in Atlanta, on Jammates Records and the fourth offering, A Little Something, was released independently.
Often heard on radio stations as varied as Cooper's influences, his music translates into performances the Toronto Star interprets as "emotionally charged", and the Simcoe Reformer as "captivating". more Reviews
Photo courtesy of Emily Butler Photography